BBMRI.cz is a Czech National Node of European biobank infrastructure BBMRI-ERIC and it has been founded by the Ministry of Education.
The goal of BBMRI.cz is to create a network of biobanks in the Czech Republic under the supervision of MMCI, which will store patients biological samples in a long-term way in standardized and approved conditions. To ensure the quality of biological samples, the biobank monitoring system is also discussed. Transfer of the samples to the biobank needs to be escorted by extraction of data from the hospital information systems and this data must be stored in a central index serving mainly for sample searching. Since the data from BBMRI.cz is solely for research purposes, it is necessary to anonymize the data before it is included in the central BBMRI.cz index. Biobank managers can then provide samples of interest to registered researchers searching for samples through the index. An important part of this project is the development of an information system which will allow interoperability of the BBMRI.cz with other European biobanks.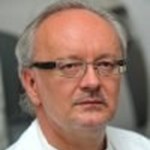 I believe that BBMRI.cz is one of the best national nodes within the whole consortium. Dalibor Valik, BBMRI.cz coordinator
I am glad to see the scientific impact of BBMRI.cz to medical research in the Czech Republic. Alice Hálová, BBMRI.cz co-coordinator
AIMS OF BBMRI.cz
Aims of this infrastructure are to operate a network of medical research biobanks that preserve biological samples from cancer patients in a long-term manner under secured, standardized and accredited conditions.
Biospecimen workflow
SPECIMEN/DATA COLLECTION 
We are focused on meaningful translational research usable for the benefit of the community plus meaningful, high-quality and reproducible basic research to come up with concepts testable in "translational and clinical" research area.
fair principles
THE COMMUNITY
The BBMRI community become the first among larger scientific communities to realize that the overall quality of the source material for all areas of medical research
is in fact a
critical parameter of future research outputs.
BBMRI brings together all the main players from the biobanking field – researchers, biobankers, industry, and patients – to boost biomedical research.
bbmri-eric